About My Business.
Dad started his upholstery business in 1959. Here is a Mid-Cities News article on him from 1968 in the Hurst, Texas area between Dallas & Fort Worth, now the sprawling DFW Metroplex.
As a young boy I used to sit on his big sewing table and watch the needle on the sewing maching rapidly go up & down and was amazed at the machinery and how all that motion could run a thread through the material like it did.
Today I continue the Family business here in Haltom City.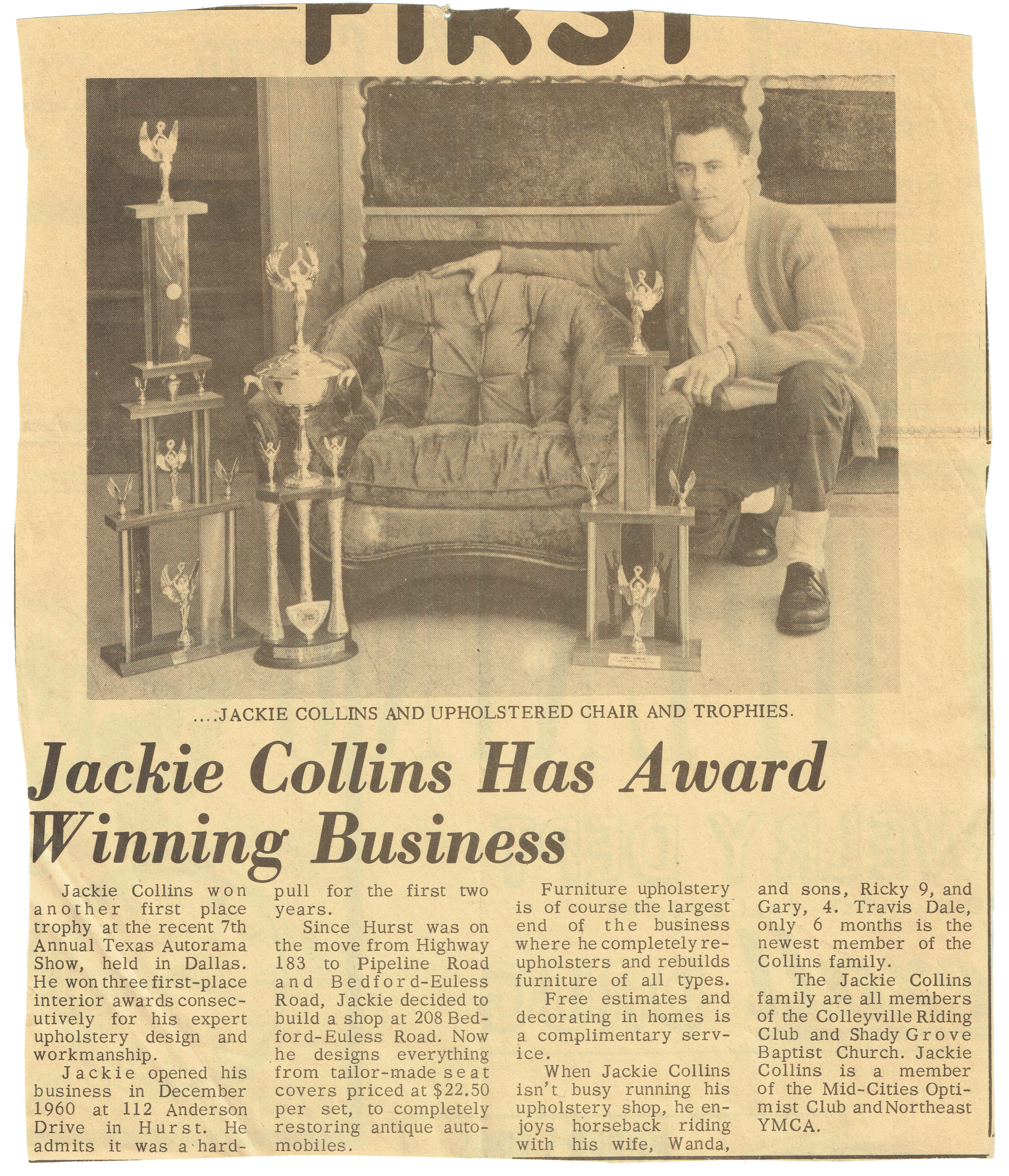 Dad with awards early business 1960's